AMSOIL Oil & Air Filtration
Donaldson Oil & Air Filters
Donaldson Blue Heavy Duty Air Filters

Exclusive nanofiber technology offers longer engine life, longer filter life, initial efficiency up to 99.99 percent and five times more capacity. Guaranteed to deliver twice the miles between change intervals over cellulose air filters for on-highwa...
Donaldson Blue Oil Filters

Made with premium advanced synthetic media technology that results in fibers that have a controlled size, shape & smaller fiber diameter. Deliver both higher dirt holding capacity at the same pressure differential and higher efficiency compared to co...
Donaldson P-Series Heavy Duty Air Filters

Donaldson P-Series offer premium filtration at a competitive price. Full synthetic or synthetic blend media for high efficiency. Specially formulated fibers designed to trap contaminants such as dust, dirt and soot before they reach the engine....
Donaldson P-Series Oil & Air Filters

AMSOIL is now introducing the P-Series of Donaldson filters to complement the Endurance line. The expanded offering of filtration products features many applications that differ from, and several that coincide with the Endurance line. Donaldson P-Se...
3 Easy ways to place your order now!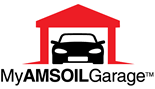 Authorized Dealer Network of Premium Quality AMSOIL Synthetic Lubricants and Filtration Products
Copyright © 2023 www.wboil.com. All Rights Reserved
Home
|
Privacy Policy
|
Site Map
Receive AMSOIL's Confidential Factory Direct Wholesale Price List in your email.
Enter your first name & email address and click on "eMail Price List" button!
AMSOIL Online Store
AMSOIL Preferred Customer Program. Save upto 25%!
Wholesale Business Accounts
Become an AMSOIL Dealer!
Request FREE AMSOIL Catalog
Questions? Please Contact us
Order AMSOIL By Phone
AMSOIL Online Store
Order AMSOIL By Fax
VISA and MASTERCARD is accepted for US and Canada.
Discover and American Express is accepted for US customers only
Select your country.
Canada


Ships from Canada. Prices in CA dollars.
United States


Ships from USA. Prices in US dollars.