AMSOIL Miscellaneous
Bar & Chain Oil
Semi-Synthetic Bar and Chain Oil (ABC)

Ideal for chainsaws and bicycle chains. Its semi-synthetic basestocks reduce drag effectively, which optimizes efficiency and extends chain life. Tacky formula clings to metal surfaces better than other oils, delivering unparalleled lubrication and ...
Synthetic Chain Case & Gear Oil (TCC)

AMSOIL Synthetic Chaincase & Gear Oil provides superior protection and performance for enclosed chains and gears found in snowmobiles, ATVs and general equipment. Formulated with extreme-pressure additives, it helps extend chain and gear life through...
3 Easy ways to place your order now!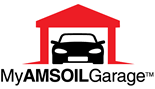 Authorized Dealer Network of Premium Quality AMSOIL Synthetic Lubricants and Filtration Products
Copyright © 2023 www.wboil.com. All Rights Reserved
Home
|
Privacy Policy
|
Site Map
Receive AMSOIL's Confidential Factory Direct Wholesale Price List in your email.
Enter your first name & email address and click on "eMail Price List" button!
AMSOIL Online Store
AMSOIL Preferred Customer Program. Save upto 25%!
Wholesale Business Accounts
Become an AMSOIL Dealer!
Request FREE AMSOIL Catalog
Questions? Please Contact us
Order AMSOIL By Phone
AMSOIL Online Store
Order AMSOIL By Fax
VISA and MASTERCARD is accepted for US and Canada.
Discover and American Express is accepted for US customers only
Select your country.
Canada


Ships from Canada. Prices in CA dollars.
United States


Ships from USA. Prices in US dollars.