AMSOIL ATF & Gear Lube
High Performance Gear Lube
SEVERE GEAR® Extreme Pressure (EP) Lubricant 75W-140 (SVO)

AMSOIL SEVERE GEAR® Synthetic Extreme Pressure (EP) Lubricants are premium grade gear oils specifically engineered for maximum performance in severe duty applications. These state-of-the-art AMSOIL formulations feature an exclusive blend of high vi...
Manual Transmission and Transaxle Gear Lube (MTG)

AMSOIL Synthetic Manual Transmission and Transaxle Gear Lube (MTG) is a premium blend of the finest synthetic base oils and advanced, high-performance additives. It is formulated specifically for maximum protection in the most demanding manual trans...
AMSOIL Hand Pump For Bottles

Fits AMSOIL quart bottles, 1-gallon containers and 2.5-gallon containers. Guarantees efficient, quick dispensing of AMSOIL gear oils, transmission fluids and any oil that may need to be pumped. Great for fluid fills in differentials, transmissions, t...
AMSOIL Hand Pump For Bottles

The AMSOIL Marine Gear Lube Pump is specifically designed to ease installation and reduce mess when servicing lower units with quarts of AMSOIL Synthetic Marine Gear Lube.

Fits all AMSOIL quart bottles....
SEVERE GEAR® 80W-90 (AGL)

High quality replacement for applications specifying SAE 80W-90 conventional gear lube. Synthetic construction provides improved cold flow properties, high viscosity index and heat resistance. Contains an over treat of high quality additives, exceed...
3 Easy ways to place your order now!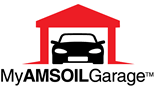 Authorized Dealer Network of Premium Quality AMSOIL Synthetic Lubricants and Filtration Products
Copyright © 2019 www.wboil.com. All Rights Reserved
Home
|
Privacy Policy
|
Site Map
Receive AMSOIL's Confidential Factory Direct Wholesale Price List in your email.
Enter your first name & email address and click on "eMail Price List" button!
AMSOIL Online Store
AMSOIL Preferred Customer Program. Save upto 25%!
Wholesale Business Accounts
Become an AMSOIL Dealer!
Request FREE AMSOIL Catalog
Questions? Please Contact us
Order AMSOIL By Phone
AMSOIL Online Store
Order AMSOIL By Fax
VISA and MASTERCARD is accepted for US and Canada.
Discover and American Express is accepted for US customers only