AMSOIL

TRICO Exact Fit Wiper Blades

TRICO Exact Fit wiper blades are pre-assembled to precisely match the vehicle's arm type. They easily install in only seconds. Exact Fit blades' all-metal construction provides superior strength and durability.

AMSOIL Product Code: trico_exact
Product Application
TRICO Exact Fit, NeoForm, Oktane and Winter wiper blade application information is available in the AMSOIL Online Product Application Guide. TRICO Classic wiper blade applications can be found in the AMSOIL Online Vintage Lookup.
Product Description
TRICO Exact Fit wiper blades are pre-assembled to precisely match the vehicle's arm type. They easily install in only seconds. Exact Fit blades' all-metal construction provides superior strength and durability. These high-quality blades offer better-than-OEM performance and longevity, and cover nearly 99 percent of all auto/light truck applications. TRICO Exact Fit blades also cover many applications in class 6, 7 and 8 heavy-duty trucks. They are available in lengths from 10" to 28".
Product Information
AMSOIL carries five different lines of TRICO wiper blades: Exact Fit, NeoForm, Oktane, Winter and Classic. TRICO is committed to providing the broadest line of wiper products at the highest level of quality for automotive original equipment manufacturers and the aftermarket. Drivers around the world depend on TRICO wiper blades. Their innovative design, quality production and superior performance make TRICO a perfect complement to AMSOIL and AMSOIL products.
About TRICO
The Tri-Continental Corporation was founded in 1917 to provide drivers with better visibility and introduced the first manually operated windshield wiper. Today, TRICO is one of the world's leading manufacturers of wiper products and produces nearly one million wiper blades every week.

Note: To ensure optimum visibility and safety in wet and freezing conditions windshield wiper blades should be changed on a regular basis. In most cases, the change interval recommendation is six months. This includes Trico's Exact Fit, Oktane, Winter and Classic blades.

NeoForm blades are Trico's top-performing blades. As such, they are listed as the first selection in the AMSOIL Online Product Application Guide. Similar to AMSOIL 25,000 mile/one-year motor oils, NeoForm blades, with a one year change recommendation, offer the convenience of extended performance. While NeoForm blades may cost more initially than standard wiper blades, they are cost-justified over the extended life of the blade.
3 Easy ways to place your order now!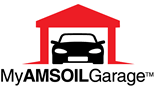 Authorized Dealer Network of Premium Quality AMSOIL Synthetic Lubricants and Filtration Products
Copyright © 2020 www.wboil.com. All Rights Reserved
Home
|
Privacy Policy
|
Site Map
Receive AMSOIL's Confidential Factory Direct Wholesale Price List in your email.
Enter your first name & email address and click on "eMail Price List" button!
AMSOIL Online Store
AMSOIL Preferred Customer Program. Save upto 25%!
Wholesale Business Accounts
Become an AMSOIL Dealer!
Request FREE AMSOIL Catalog
Questions? Please Contact us
Order AMSOIL By Phone
AMSOIL Online Store
Order AMSOIL By Fax
VISA and MASTERCARD is accepted for US and Canada.
Discover and American Express is accepted for US customers only
Select your country.
Canada


Ships from Canada. Prices in CA dollars.
United States


Ships from USA. Prices in US dollars.