AMSOIL Oil & Air Filtration
Donaldson Oil & Air Filters
Donaldson Endurance™ Air Filters

*** Donaldson Endurance air filters are replaced with Donaldson Blue air filters ***
Donaldson Endurance™ air filters deliver cost-saving benefits:

• Longer Engine Life
• Longer Filter Life
• Ideal for Extended Maintenance Intervals
• Double Mileage Guarantee

AMSOIL Product Code: EAF
Capacity Graph and Efficiency Grapg

Donaldson Endurance™ Air Filters with exclusive nanofiber technology offer longer engine life, longer filter life, initial efficiency up to 99.99 percent and five times more capacity.

The nanofiber technology causes submicron contaminants to be held on the surface layer of smaller fibers. This filtration characteristic is only possible with this new type of air filtration technology. In on-highway applications, where the contaminant is primarily submicron in size, Donaldson Endurance filters cause less restriction than conventional filters with cellulose media. The smaller interfiber spaces of nanofiber technology have a higher efficiency and capture more contaminant.

The following illustration may help visualize these phenomena: Imagine two filters, a chain link fence and a mosquito net, with a tennis ball being a dirt particle. As you may have observed, a tennis ball will fit quite nicely into an opening of a chain link fence, but will obstruct the hole almost 100%. Now imaging the same tennis ball covering a mosquito net. The tennis ball, at the point of contact with the netting, will obstruct much less filter area than the chain link fence example. In fact, air will flow around the tennis ball all the way to the point of contact. It will take many more particles to obstruct the netting surface area than the chain link fence.

Donaldson Endurance™ air filters are guaranteed to deliver twice the miles between change intervals over cellulose air filters for on-highway applications or customers receive a new filter at no charge.

Capacity Graph

Efficiency Graph
Comparison

Donaldson Endurance™ Air Filters
With Nanofiber vs. Conventional Cellulose

Nanofibers have submicron diameters and small interfiber spaces, which result in more contaminant being captured on the surface of the media and lower restriction.

Red circles represent the diameter of a 2 micron and a 5 micron particle.

Cellulose fibers are larger than nanofibers, and have larger spaces between the fibers, causing contaminant to be held in the depth of the media and plug the airflow path; resulting in higher restriction and less capacity.
3 Easy ways to place your order now!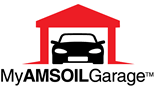 Authorized Dealer Network of Premium Quality AMSOIL Synthetic Lubricants and Filtration Products
Copyright © 2020 www.wboil.com. All Rights Reserved
Home
|
Privacy Policy
|
Site Map
Receive AMSOIL's Confidential Factory Direct Wholesale Price List in your email.
Enter your first name & email address and click on "eMail Price List" button!
AMSOIL Online Store
AMSOIL Preferred Customer Program. Save upto 25%!
Wholesale Business Accounts
Become an AMSOIL Dealer!
Request FREE AMSOIL Catalog
Questions? Please Contact us
Order AMSOIL By Phone
AMSOIL Online Store
Order AMSOIL By Fax
VISA and MASTERCARD is accepted for US and Canada.
Discover and American Express is accepted for US customers only
Select your country.
Canada


Ships from Canada. Prices in CA dollars.
United States


Ships from USA. Prices in US dollars.