AMSOIL Miscellaneous
Firearm Protectants
Brake and Parts Cleaner (BPC)

AMSOIL Brake & Parts Cleaner (BPC) quickly removes oil, grease, brake fluid and other contaminants from brake parts and other automotive components. It cleans brake parts with no major disassembly and leaves no residue, helping eliminate brake squeal and chatter. *** Not available in Canada, California and New Jersey.

AMSOIL Product Code: BPC
Product Application
• Brake Parts
• Brake Pads
• Calipers
• Drums and More

• Quickly removes grease and oil
• Leaves no residue
• Dries quickly
• Chlorinated, non-flammable formula
• VOC-free
DIRECTIONS
1. Shake well before use.
2. Starting at the top, wash contaminants down and off the area.
3. If parts are extremely contaminated, repeat application.

Note: Use extension straw for precision application.

Do not apply while equipment is running. Do not apply to hot surfaces. Test on small area before using on rubber, painted or plastic surfaces. Wipe off overspray.
AMSOIL PRODUCT AVAILABILITY
AMSOIL Brake & Parts Cleaner is available in 19-ounce spray cans. Not available in California, New Jersey or Canada.
HEALTH & SAFETY
This product is not expected to cause health concerns when used for the intended application and according to the recommendations in the Material Safety Data Sheet (MSDS).
Click here to view the MSDS Data Sheet for AMSOIL BPC.
Keep out of the reach of children. Don't pollute. Return used oil to collection centers.
3 Easy ways to place your order now!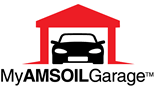 Authorized Dealer Network of Premium Quality AMSOIL Synthetic Lubricants and Filtration Products
Copyright © 2020 www.wboil.com. All Rights Reserved
Home
|
Privacy Policy
|
Site Map
Receive AMSOIL's Confidential Factory Direct Wholesale Price List in your email.
Enter your first name & email address and click on "eMail Price List" button!
AMSOIL Online Store
AMSOIL Preferred Customer Program. Save upto 25%!
Wholesale Business Accounts
Become an AMSOIL Dealer!
Request FREE AMSOIL Catalog
Questions? Please Contact us
Order AMSOIL By Phone
AMSOIL Online Store
Order AMSOIL By Fax
VISA and MASTERCARD is accepted for US and Canada.
Discover and American Express is accepted for US customers only
Select your country.
Canada


Ships from Canada. Prices in CA dollars.
United States


Ships from USA. Prices in US dollars.