AMSOIL Motor Cycle Oil Study Comparison Tests
Read our new White Paper

A Study of Motorcycle Oils (2009)



Overview
Fuel economy is becoming more important with each passing year. Gas and diesel prices keep rising, putting a major strain on businesses that rely on vehicles and heavy equipment in their daily operations. AMSOIL synthetic lubricants improve fuel economy by allowing moving parts to move more freely, using less energy and creating less friction than when conventional lubricants are used.

There are six primary differences between motorcycle and automotive engine applications:

1. Operational Speed - Motorcycles tend to operate at engine speeds significantly higher than automobiles. This places additional stress on engine components, increasing the need for wear protection. It also subjects lubricating oils to higher loading and shear forces. Elevated operating RPMs also promote foaming, which can reduce an oil's load-carrying ability and accelerate oxidation.

2. Compression Ratios - Motorcycles tend to operate with higher engine compression ratios than automobiles. Higher compression ratios place additional stress on engine components and increase engine operating temperatures. Higher demands are placed on the oil to reduce wear. Elevated operating temperatures also promote thermal degradation of the oil, reducing its life expectancy and increasing the formation of internal engine deposits.

3. Horsepower/ Displacement Density - Motorcycle engines produce nearly twice the horsepower per cubic inch of displacement of automobile engines. This exposes the lubricating oil to higher temperatures and stress.

4. Variable Engine Cooling - In general, automotive applications use a sophisticated water-cooling system to control engine operating temperature. Similar systems can be found in motorcycle applications, but other designs also exist. Many motorcycles are air-cooled or use a combination air/oil design. Though effective, they result in greater fluctuations in operating temperatures, particularly when motorcycles are operated in stop-and-go traffic. Elevated operating temperature promotes oxidation and causes oils to thin, reducing their load carrying ability.

5. Multiple Lubrication Functionality - In automotive applications, engine oils are required to lubricate only the engine. Other automotive assemblies, such as transmissions, have separate fluid reservoirs that contain a lubricant designed specifically for that component. The requirements of that fluid differ significantly from those of automotive engine oil. Many motorcycles have a common sump supplying oil to both the engine and transmission. In such cases, the oil is required to meet the needs of both the engine and the transmission gears. Many motorcycles also incorporate a frictional clutch within the transmission that uses the same oil.

6. Inactivity - Motorcycles are typically used less frequently than automobiles. Whereas automobiles are used on a daily basis, motorcycle use is usually periodic and in many cases seasonal. These extended periods of inactivity place additional stress on motorcycle oils. In these circumstances, rust and acid corrosion protection are of critical concern.

It is apparent that motorcycle applications place a different set of requirements on lubricating oils. Motorcycle oils, therefore, must be formulated to address this unique set of high stress conditions.

Purpose


The purpose of this paper is to provide information regarding motorcycle applications, their lubrication needs and typical lubricants available to the end user. It is intended to assist the end user in making an educated decision as to the lubricant most suitable for his or her motorcycle application.



Method


The testing used to evaluate the lubricants was done in accordance with American Society for Testing and Materials (ASTM) procedures. Test methodology has been indicated for all data points, allowing for duplication and verification by any analytical laboratory capable of conducting the ASTM tests. A notarized affidavit certifying compliance with ASTM methodology and the accuracy of the test results is included in the appendix of this document.


Scope


This document reviews the physical properties and performance of a number of generally available motorcycle oils. Those areas of review are:

1. An oil's ability to meet the required viscosity grade of an application.
2. An oil's ability to maintain a constant viscosity when exposed to changes in temperature.
3. An oil's ability to retain its viscosity during use.
4. An oil's ability to resist shearing forces and maintain its viscosity at elevated temperatures.
5. An oil's zinc content.
6. An oil's ability to minimize general wear.
7. An oil's ability to minimize gear wear.
8. An oil's ability to minimize deterioration when exposed to elevated temperatures.
9. An oil's ability to resist volatilization when exposed to elevated temperatures.
10. An oil's ability to maintain engine cleanliness and control acid corrosion.
11. An oil's ability to resist foaming.
12. An oil's ability to control rust corrosion.

Individual results have been listed for each category. The results were then combined to provide an overall picture of the ability of each oil to address the many demands required of motorcycle oils.

G-52
3 Easy ways to place your order now!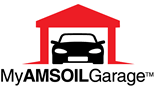 Authorized Dealer Network of Premium Quality AMSOIL Synthetic Lubricants and Filtration Products
Copyright © 2020 www.wboil.com. All Rights Reserved
Home
|
Privacy Policy
|
Site Map
Receive AMSOIL's Confidential Factory Direct Wholesale Price List in your email.
Enter your first name & email address and click on "eMail Price List" button!
AMSOIL Online Store
AMSOIL Preferred Customer Program. Save upto 25%!
Wholesale Business Accounts
Become an AMSOIL Dealer!
Request FREE AMSOIL Catalog
Questions? Please Contact us
Order AMSOIL By Phone
AMSOIL Online Store
Order AMSOIL By Fax
VISA and MASTERCARD is accepted for US and Canada.
Discover and American Express is accepted for US customers only
Select your country.
Canada


Ships from Canada. Prices in CA dollars.
United States


Ships from USA. Prices in US dollars.